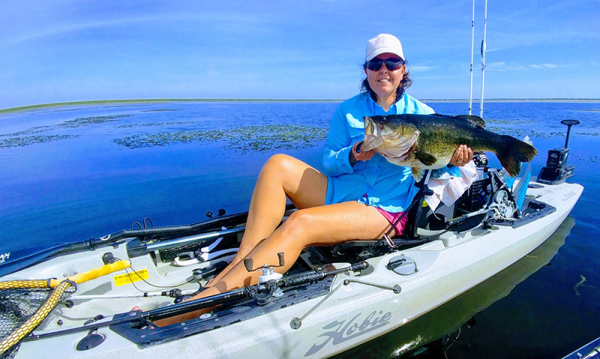 Fellsmere Reservoir, also known as Headwaters Lake or Lake Egan, is a 10,000-acre manmade lake in Indian River county adjacent to Stick Marsh/Farm 13. Water levels are managed by the St. John's River Water Management District (SJRWMD) and extensive habitat work was conducted by FWC and SJRWMD prior to flooding the lake. Numerous underwater structural features and habitat were created in hopes of providing the ideal bass fishing lake. There were already a number of existing small ponds and pits on the property prior to flooding that contained bass and other sport fish. Once the lake was flooded, nearly 1,000,000 Florida bass were stocked along with bluegill, redear sunfish, and crappie. The bass population has flourished in this habitat rich environment. There are thousands of acres of submerged vegetation, mostly hydrilla, along with thousands of acres of emergent vegetation, such as cattails and spatterdock pads. Flooded timber is present in small amounts. The average depth is approximately 6 feet deep with some areas deeper than 30 feet.
Anglers can catch more than 40 bass on a good day at Fellsmere, with the chance at a bass over 8 pounds. The average size bass is 1.5 to 3 pounds. With the abundance of vegetation, the most productive lures are topwater lures and weedless soft plastic jerkbaits or stickbaits.
The lake is located off Fellsmere Grade Road less than 10 miles west of Fellsmere, FL off I-95. Parking for around 44 trailers and restroom facilities are currently available, additional parking is available 2 miles away at the Stick Marsh/Farm 13 boat ramp.