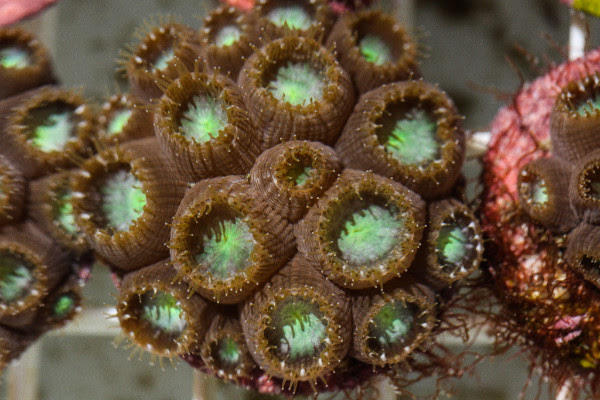 Branching and reef-building corals grown and studied by Mote Marine Laboratory and partners. Credit all: Conor Goulding/Mote Marine Laboratory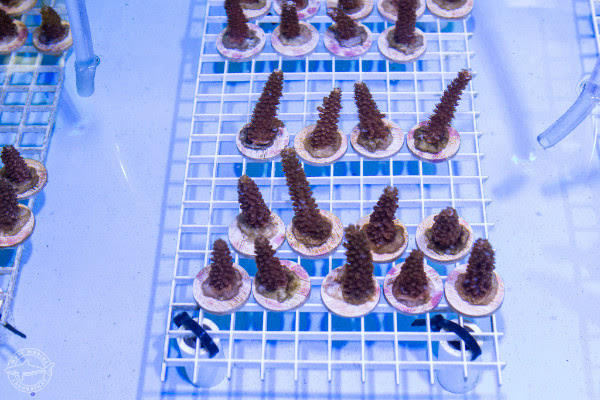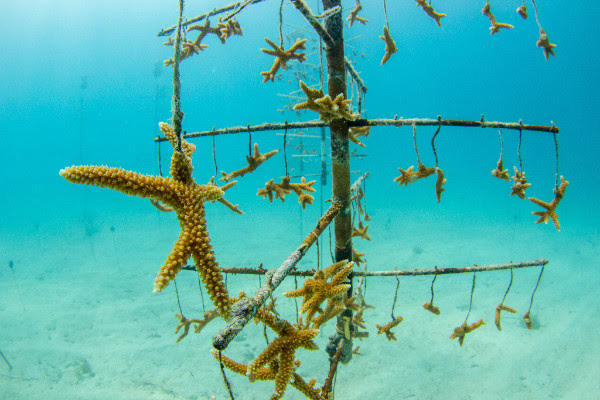 Mote Marine Laboratory and partners will restore 70,000 coral "seeds" across 130 acres of depleted Florida reefs over three years — prioritizing coral genetic varieties resilient to disease and climate change impacts — thanks to a grant of nearly $1.5 million announced today by the National Fish & Wildlife Foundation (NFWF), National Oceanic and Atmospheric Administration (NOAA) and partners.

The grant challenges Mote and its supporters to raise matching funds and achieve the greatest possible impact for the Florida Reef Tract and those who depend on it. Florida has the planet's third-largest shallow-water coral reef system, which underpins the state's marine ecosystems, supports over 70,000 local jobs, draws $6.3 billion to Florida's economy and serves as the primary front line of coastal resiliency defense from major storms.

Resilient coastlines are the focus of Mote's grant and 34 others totaling $28.9 million, awarded by National Coastal Resilience Fund (NCRF), a partnership of NFWF, NOAA, Shell Oil Company and TransRe. These grants were made possible when congress provided funding for Title IX of the National Oceans and Coastal Security Act. Together, the grants are expected to generate $38.3 million in matching contributions for a total conservation impact of $67.2 million.

With the new grant, Mote will implement a strategic Florida Keys Coral Disease Response & Restoration Initiative with multiple research and restoration partners — a powerful attack against unprecedented threats facing Florida's reefs, including an outbreak of coral tissue-loss disease spanning more than 96,000 acres.

Over three years, Mote and partners will:
Plant approximately 70,000 "seedlings," known as fragments, of diverse endemic coral genetic varieties (genotypes) – emphasizing genetic varieties that are scientifically demonstrated to be resilient to climate change conditions (increased temperature and ocean acidification) and/or coral disease;
Conduct necessary research to identify naturally resilient, endemic genetic varieties of coral species, cross-breed those varieties in a targeted way for healthy genetic diversity, and investigate why they are resilient;
Establish and maintain quality control of life-support systems in a remote, secure, inland-based, living coral gene bank in recirculating seawater infrastructure to ensure the long-term viability and persistence of threatened coral species and their genetic diversity;
Establish an isolated, "clean room" laboratory for coral disease research — a necessity for studies of contagious diseases whose ability to spread is not fully understood; and
Implement multi-year monitoring and analyses to scientifically evaluate ecological impacts and benefits of restoration.
Mote project partners include NOAA's Florida Keys National Marine Sanctuary, Biscayne National Park, Florida Fish and Wildlife Conservation Commission, Florida Department of Environmental Protection, NOAA's Coral Reef Conservation Program, The Nature Conservancy, local community groups in the Florida Keys and others.
Read more about the Mote program here: