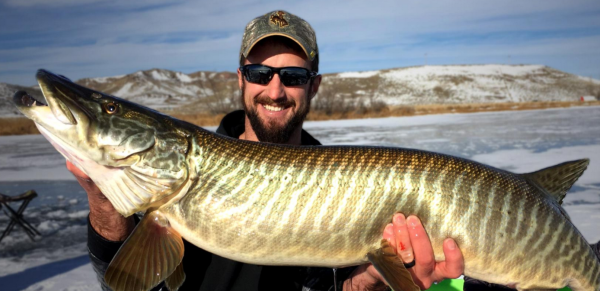 The Ultimate Angler is the top honor a person can earn in the Wyoming Master Angler program. To be recognized as an an Ultimate Angler, you must catch ten different trophy-sized game fish in Wyoming. Trophy fish are defined by a minimum length that represents the largest 5 percent of all 24 eligible species.

Participating in the Master Angler program is easy, even if catching a trophy is challenging. An angler who lands a fish that meets or exceeds the minimum qualifying length, measured from snout to the tip of a pinched tail must take and submit a side-view photograph of the fish. Include in the photograph an object, like a ruler or a coin, to validate the length. Submit the photo, angler information and details about the species and where it was caught on the Game and Fish website.

As you strive to become an Ultimate Angler, you can earn other achievements along the way. Catching one trophy-sized fish earns the title of Master Angler, a species-specific decal sticker and recognition on the Game and Fish website. Five different trophy-length species designates someone as a Trophy Angler, carrying the same prizes as a Master Angler and a commemorative medallion. Those who catch 10 different trophy species get the title of Ultimate Angler and earn the Trophy Angler prizes as well as a commemorative plaque signifying their achievement.
Darren Rhea
Pinedale Fisheries Biologist