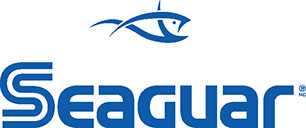 One angler, His Line, and His Singular Achievement
Seaguar salutes FLW Angler of the Year Mark Rose
Louisville, KY Professional angler Mark Rose is driven by a decades-long passion for bass fishing, bolstered by his dedication to his family and by his unwavering faith. With eight wins and 49 top-ten finishes on his resume, Rose is no stranger to the pressures that
accompany the spotlight, and has mastered the diversity of presentations needed to sustain a twenty year career on the FLW Tour.
To open the 2017 season, Rose tallied back-to-back victories on Lakes Guntersville and Travis, becoming the first angler in FLW history to win consecutive Tour-level events. Then, capping a 2018 season that spanned the country from Lake Okeechobee to the Great Lakes, Rose wrapped his hands around a trophy that many have pursued but few have grasped. On a stage near Michigan's Lake St. Clair, the Arkansas pro, joined by his wife and daughters, hoisted a trophy emblazoned with his new title: FLW Angler of the Year.
"Confidence breeds success," stated Rose, as he reflected on the season-long campaign that delivered his Angler of the Year recognition, and the pivotal roles that Seaguar 100% fluorocarbon and premium braided lines played throughout the year. "We began down on Okeechobee – where big fish and heavy cover demand big line. Down there in Florida, 20 lb test Tatsu was the key for me."
Seaguar Tatsu is a Double-Structure 100% fluorocarbon line with exceptional knot strength and castability that exceeds the expectations of the world's most demanding anglers. Double-Structure Fluorocarbons are prepared by a unique and innovative method, one that unites two different fluorocarbon resins into the finest fishing line available. In this proprietary co-extrusion process, a strong, sensitive fluorocarbon core is encased within a soft, supple, fluorocarbon exterior. The bond between the two resins is intimate and unbreakable, and results in a Double-Structure Fluorocarbon line that exhibits the beneficial attributes of each of its two components. Forget about having to choose between strong and supple, or between sensitive and castable. With Seaguar Double-Structure Fluorocarbons, you can have it all, in a single spool of 100% fluorocarbon fishing line.
"Cumberland was an event where I did more finesse fishing, using a combination of 15 lb test Smackdown with a leader of 8 lb test Tatsu," noted Rose, as he reflected on the diversity of presentations that carried him to his Angler of the Year title. Seaguar Smackdown is a premium braided line, made with 8 ultra-thin strands woven into a perfectly round profile for quiet, exceptionally long, laser-precise casts. Smackdown's tight weave makes it one of the thinnest-diameter braids available - so thin that 20 lb test has the diameter of 6 lb monofilament – which dramatically enhances its sensitivity. A remarkably strong line, Smackdown provides exceptional knot and tensile strength with unparalleled abrasion resistance. "I have all the confidence in the world in the Smackdown-Tatsu combination - I feel like I can land a horse with it!"
Rose's journey to the 2018 FLW Angler of the Year recognition culminated at Lake St. Clair, where he noted that, "the pressure I felt was the most I have ever experienced in a fishing boat. It truly felt like I had a piano on my back. With everything on the line, I went back to my ultimate confidence fluorocarbon: 8 lb Tatsu. That line is incredible – I just don't break fish off with it."
At the end of that event, as Rose grasped the Angler of the Year trophy, he reflected on the decades-long path that delivered him and his family to that stage in Michigan. "When I was holding that trophy, I could envision every person that has invested their time, effort, and resources in Mark Rose. It makes me so proud for my wife and my two girls, who have had to do without Daddy so often while I'm on tour. I didn't win the Angler of the Year title for myself – I won it for them, and all of my partners through the years."
Seaguar salutes professional angler Mark Rose, who made every cast and caught every fish in his Angler of the Year season using Seaguar 100% fluorocarbon and premium braided lines. As Rose stated, "confidence breeds success;" Seaguar line will also fill you with the confidence you need to compete and win. Spool up with Seaguar, and you'll soon learn why the most successful anglers in the world rely on lines and leaders that are Always The Best!
#Seaguar
As the inventor of fluorocarbon fishing lines in 1971, Seaguar has played a prominent role in the advancement of technologies to improve the performance of lines and leader material for both fresh and salt water anglers. Seaguar is the only manufacturer of fluorocarbon fishing lines that produces its own resins and controls the manufacturing process from start to finished product. Today, Seaguar is the #1 brand of fluorocarbon lines and offers a full spectrum of premium products including fluorocarbon mainlines and leader material, fly tippet and leaders, 8-strand and 16-strand braid and monofilament fishing lines.
MEDIA CONTACT:
Jason Halfen
Traditions Media, LLC
(715) 379-0545