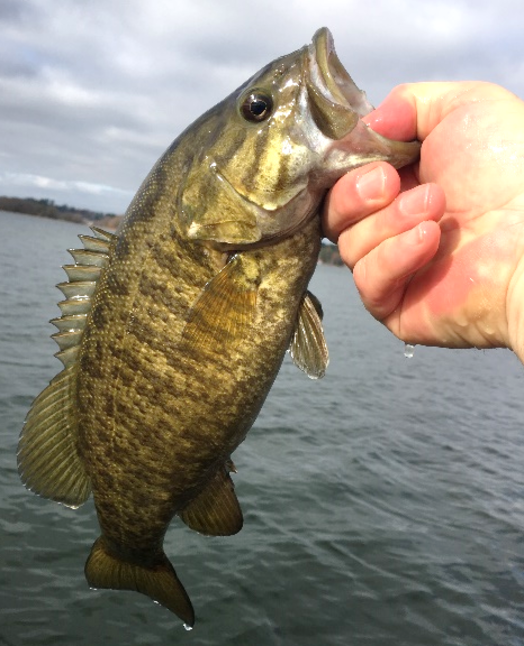 Staff from AGFC's Andrew Hulsey Fish Hatchery and District 8 Fisheries staff recently stocked nearly 36,000 smallmouth bass fingerlings into Lake Catherine. The fish were distributed along the lake in areas of good nursery cover (that is, aquatic vegetation). Fingerlings were stocked from along the main channel near Spencer Bay down the lake to near Jack's Landing. This is the second round of smallmouth bass stockings, in an effort to introduce the species into the lake.
Following the harvest of fingerlings, all adult broodstock adults were returned back to the upper Ouachita River close to where they were collected. In addition, the hatchery also stocked just over 15,000 fingerling smallmouth bass into the same areas of the river.
AGFC Fisheries biologists plan to electrofish Lake Catherine in this fall to evaluate the black bass population size structure and density (the catch rate). It is hoped there will be a few smallmouth yearlings from the initial stocking in 2019 and possibly some of the surviving fingerlings from the recent stocking. Staff plan to collect adult smallmouth bass for spawning to produce fingerlings for Lake Catherine again in 2021.