By Frank Sargeant, Editor
The Fishing Wire
The rush is on to get the latest and greatest tackle and gear at ICAST in Orlando: This was the scene at 9 a.m. Wednesday morning as the doors opened to buyers and media.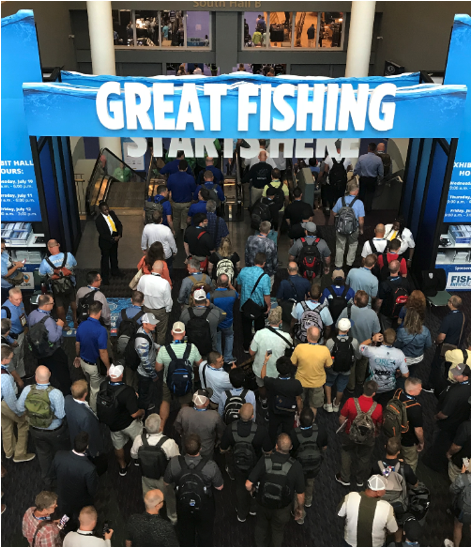 A fishing 'yak that fits in its own clamshell? Why not says Uncharted Watercraft. The designer not only claims great portability, but more stability than traditional kayaks.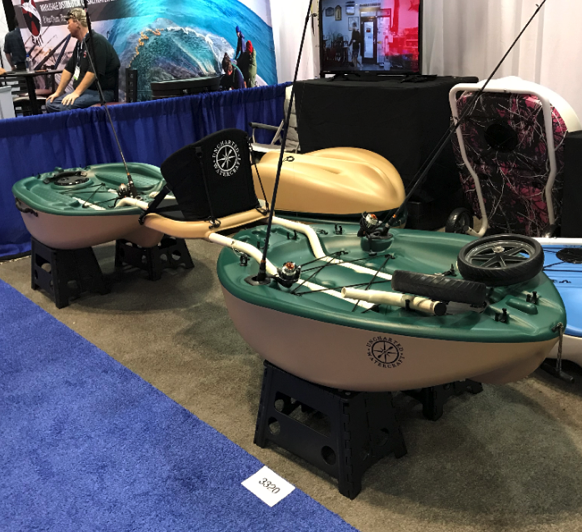 The trend to "get small" extended to power boats for fishing, including this SeaDoo rigged out for angling. An extended aft deck holds rods and gear.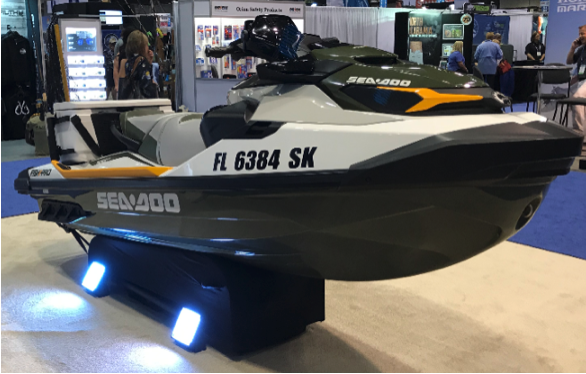 How may kayaks can you fit into the Fishing Tackle Retailer New Product Showcase? The sky is the limit, apparently. This part of the market has been on fire in recent years.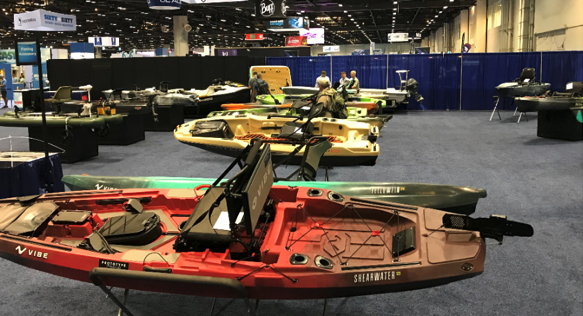 ICAST 2019 not only introduced lots of gear from well-known manufacturers, but also new goodies from those like the company founded by bass pro Boyd Duckett, entering a whole new category with both spinning and baitcast reels, with models aimed at both fresh and salt water markets. Duckett rods are already well established in the pro bass community.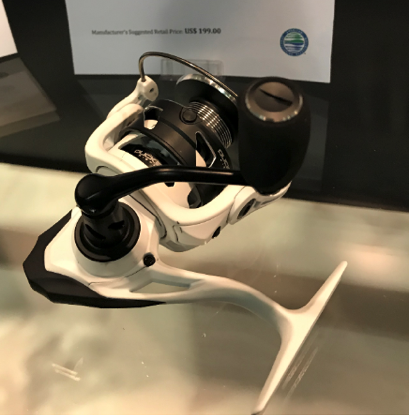 That is a 7'3" tall Minn Kota trolling motor, friends. It's one of several oversized models introduced to tap into the growing saltwater market, where anglers called for long-shaft models to fit large, high-freeboard boats so they can "Spot-Lock" over a grouper or snapper reef via integrated GPS without having to drop the anchor and handle hundreds of feet of anchor line.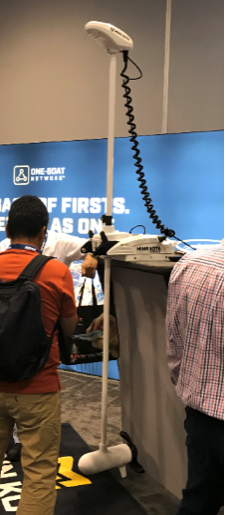 Do the fish really have a chance anymore? Amazingly lifelike lures like the new FreeStyle Frog from LIVETARGET are definitely going to fool a lot of them--note the nearly invisible but highly active swimming legs.